Rates
Fantastic offers for every day of the year
In our family-run hotel you can have a good time in a wide variety of ways.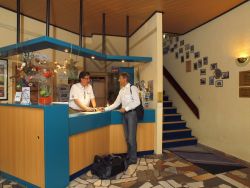 On these pages you can take a look at our rates. We will gladly supply individual price information for your special booking wishes – hotel room accommodation or holiday apartment for so and so many days, peak or off-peak season, wellness facilities etc. We look forward to your enquiry.
For longer stays we can offer preferential conditions.
Children up to age 6 get free accommodation in their parents' room, including breakfast. Children aged 6 to 12 can share their parents' room against a small surcharge of 15 € per night, including breakfast.
Among the many facilities for proper family holidays or for wellness and fitness weeks, you can delight in two saunas and a whirlpool right in our house, or a choice of four public baths within a radius of 40 km (25 miles). If you prefer sports the passive way, you can view soccer TV transmissions on a 6½ by 10 ft. screen in the hotel.
We have the right thing for everyone!
Please also have a look at our special offers.
Safe Travelling – Cancellation without risk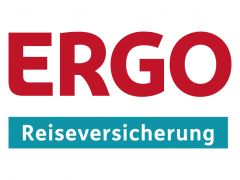 To be on the safe side, when you have to cancel or interrupt your stay e. g. due to serious injury resulting from an
accident, unexpected serious illness, unemployment (also within the family) you might be faced with possible financial
risks. For this purpose we recommend the products of our partner the ERGO.